10 Day Detox (Healthify Me)
Join this 10-day program to
reduce

3-5 kgs

weight and burn all that extra fat
reduce food craving,
cure chronic pains like headaches, small joint pains, body pains , backpains and acidity
Detoxify your body
30 day detox (detox plus)
Customized diet plans, full medicinal regimen, and a healthy lifestyle! A complete 30 day programme
Lose

7-10 kgs

weight (10% of weight loss of your total body weight )
to detoxify your body
cure chronic disease like knee pains, migraines, small joint pains, back pain, hyperacidity
reduce medicinal doses in diseases like hypothyroid, diabetes, hypertension, cholesterol , hormonal problems
Pink Health (Detox for Women Health Issues PCOS/ Hypothyroid)
Commit to health and wellness for all females ! Losing weight can be much struggle in females with hormonal problems, Reducing excess weight is key to regulating PCOS. Hormonal balance assists in weight reduction, and vice versa. weight reduction helps in maintaining hormonal balance. The programme will help you find a safe, easy and natural cure to your condition with a customized diet plan and medicinal regimen.
A 30 day programme that purely works to detox your body and reduces weight in diseases like
PCOD
HYPOTHYROID
INFERTILITY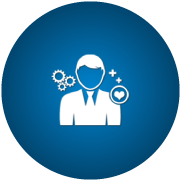 detox plus (detox for diseases)
Reboot the way you look and feel! A 30 day programme that offers complete detox cleanse and reduce body weight. Few conditions are not always completely curable with simple detoxification; however our solutions will surely help you reduce the medicinal dosages of these. You will find taking less pills, see more stability in your condition and also prevent recurrence
in below diseases :
Hypothyroid
High Blood Pressure
High Cholesterol
Diabetes
Migraine
Acidity
Backache
Small Joint Pains
PCOD
Infertility
High uric acid
Chronic kidney problems
Detox E kit – Online Consultations
Find effective cleansing experience without leaving your home. Detox E-kit is an online health and detox programme customised to suit your needs. This E kit specially designed for corporate people or people with hectic life styles and people who are constantly travelling, its made easy to follow yet result oriented, according to the requirement , no crash dieting/starving (minimum 900-1000 cal diet) and most importantly doable with the commitment and stress of your work n life.